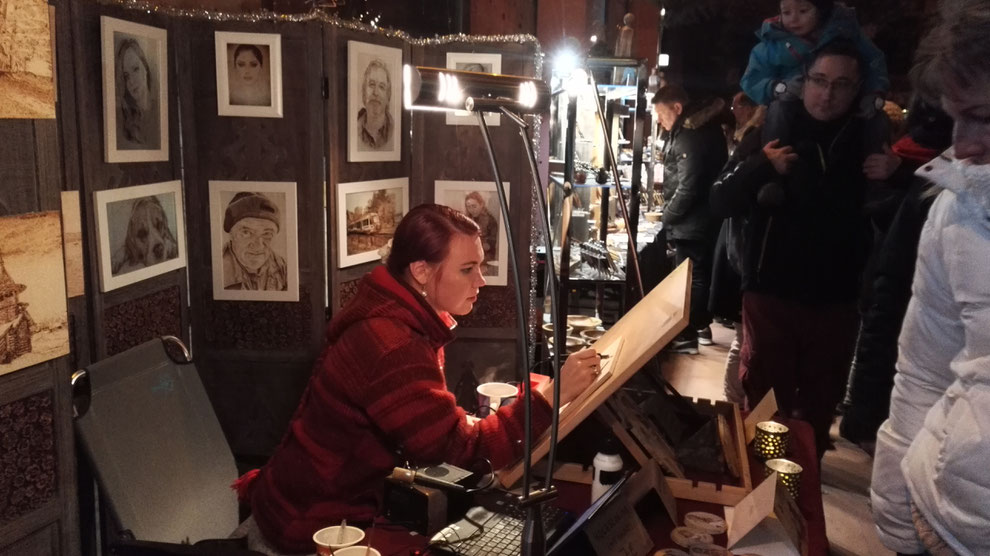 I'm happy to live in Türkenfeld. It is really small, but so close to inspiring nature. This year I went public for the first time during two fairs in our village, which are not as small as a village itself. I'm sure that thousands of people saw me pyrographing during the Christmas on the Hill. Of course it is not very warm in December, even in the heated hall, so I had to drink gluehwein in order to keep myself warm and a bit less nervous. Pyrographing in public is not easy at all. You can't avoid shaking hands when someone is looking over your shoulder. Some ONE is okay, but some ten, or even more...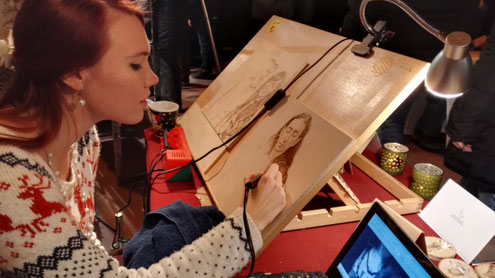 I desided to use this time to do some Christmas commissions. But the fair lasted for 6 days and I had no distactions around like my husband or computer. Well, there was always somethig happening in the hall, like music, dancing and drinking, but brass music cannot be a real distraction, although it may get quite annoying after a long time. I allowed myself to stand up and dance only once during the perfomance of a really good latino band. Anyway I was ready with all commissions really fast, so I took my favorite model for the last three days.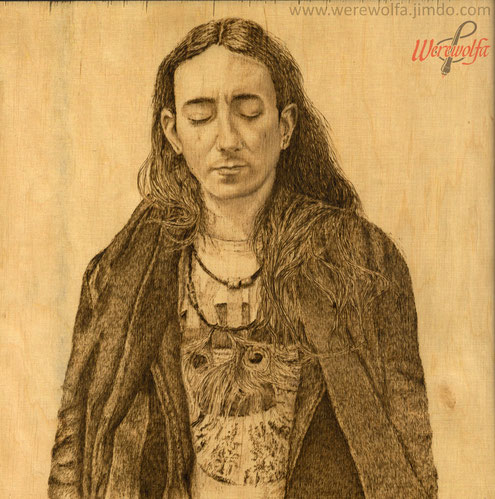 And this is how it turned out. Not bad at all for the public perfomance, I think.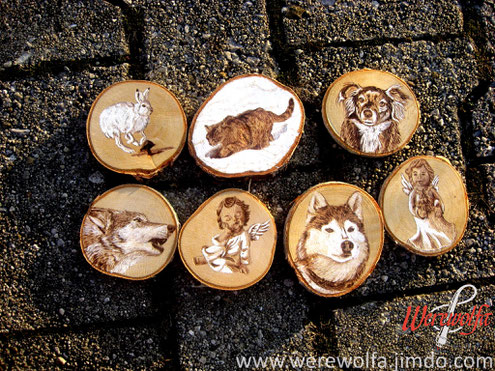 This year I discovered those small birch slices and acrylic paint. Well, I was using some acrylic paint before for the highlights in the eyes, but this time white colour became a significant addition to my works. I attached little magnets to these slices and sold a lot of them during the fair. Funny enough visitors bought the animals and almost ignored all Christmas angels and Santa Clauses.
And I also found beautiful long birch slices. The quality of wood was not perfect, but maybe I have some magic in my hands, because, I think, they became really beautiful. I managed to sell all four of them.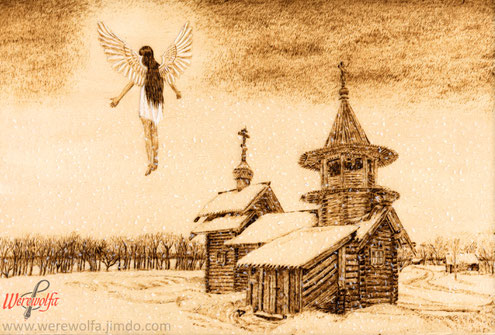 And of course you can't imagine any Christmas without Christmas post cards. I made this pyrography on poplar plywood, made a photo of it and printed as post cards. But I didn't sell many of them.
In conclusion I must say that it was quite tiresome, but much fun at the same time. If I get an opportunity to take part in this fair again, I'll do it without hesitation.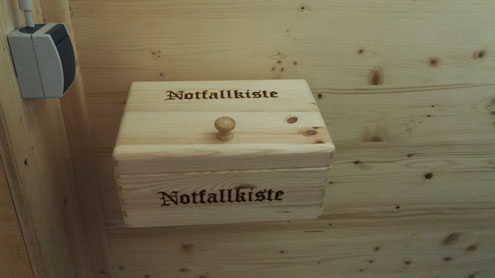 PS. This is also my work. Emergency boxes for a lady's room :)